Kids running wild and having grumpy moments are typical for me to see as a family photographer. However, these moments can sometimes be stressful for parents. Over the years, I've found helpful tips on how to prepare kids for a family photoshoot so everyone can have a fun experience.
How to Prepare Kids for a Family Photoshoot
To prepare your kids for a family shoot, provide comfortable clothes, snacks, water, and props. It's also essential that they are well-rested before the session and that you explain what the shoot is about. It also helps to have a positive attitude and say encouraging words.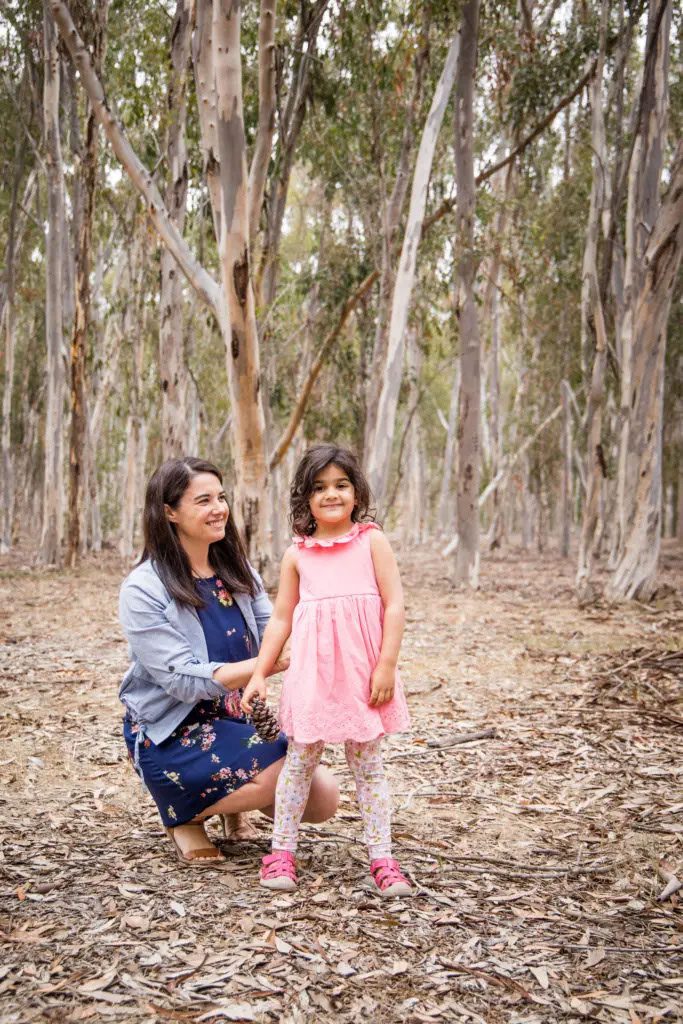 You may feel excited about getting your family photos taken, yet you may also be worried that your kids won't be at their best selves on the day. As a mother and photographer, I understand that while such moments are inevitable, there are ways to prepare kids and have a successful photoshoot.
Book the Appropriate Photoshoot Time
Choosing the session's appropriate length is part of preparing your kids. Ensure it's not too long so your children get cranky and impatient. However, it shouldn't be too short to the point there won't be enough time to take various angles and poses.
Your family portrait session fee can have a minimum time of 45 minutes. Meanwhile, an extended session can last up to 90 minutes, which is perfect for large families with outfit changes. Moreover, some kids cooperate more when they know there's a limit.
Explain What You Will Be Doing
Talk to your kids a week or two before your family photoshoot. If your children are old enough, you can set expectations, like telling them they should behave.
What's more important is to describe how exciting the shoot can be and how much fun they will have. Share that you'll visit some of the best places to take family pictures in San Diego, like the zoo or beach.
Keep Your Kids Feeling Fresh
Keep your little angels fresh by taking care of their skin before and during the shoot.
Wash and trim the nails since they can be highly evident in close-up shots.
Brush their hair and bring a comb to tidy it during the shoot.
Bring some damp face cloth or wet wipes to wash their faces.
Bring an extra top in case your kid gets wet from drinks or sweat.
Apply an insect repellant so they won't get distracted from itchy insect bites.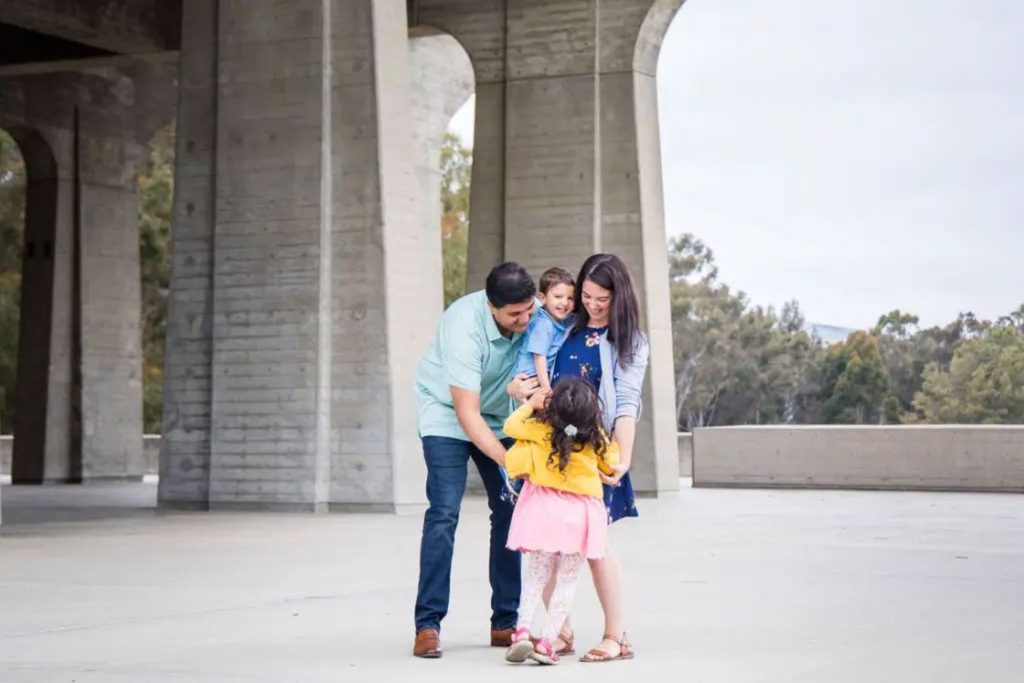 Find Comfortable Clothes
Wearing ill-fitting outfits is among the reasons why children get stressed during a shoot. Sometimes even an adorable yet heavy headdress can cause your little one to have a pained look in the shots.
Be sure the fabric and layering are appropriate for the weather.
Look for complementary yet confident clothes.
Let your kids express themselves through clothes, especially if there's a bowtie or a scarf that also puts them in a good mood.
Ensure Your Children Are Well-Rested and Fed
It's crucial that you keep your kids well-fed and well-rested before the shoot. Likewise, you must consider your children's meal and nap times.
If the shoot overlaps with your routine, eat and rest a few hours before the session. Aside from water, bring some of your kid's favorite snacks to keep them happy and energized.
Bring Some Props
Bring one to three items that can help ease your children. Ensure the items are not something you'll have to carry around eventually.
These could be their favorite stuffed toy, balloons, and even bubbles. I can incorporate these as props to help everyone have fun.
Praise and Reward Kids
Praising and giving rewards are not only for a child's achievements, they are also beneficial in acknowledging a kid's efforts. Giving ice cream or lollipops after the shoot greatly incentivizes your kids to be on their best behavior.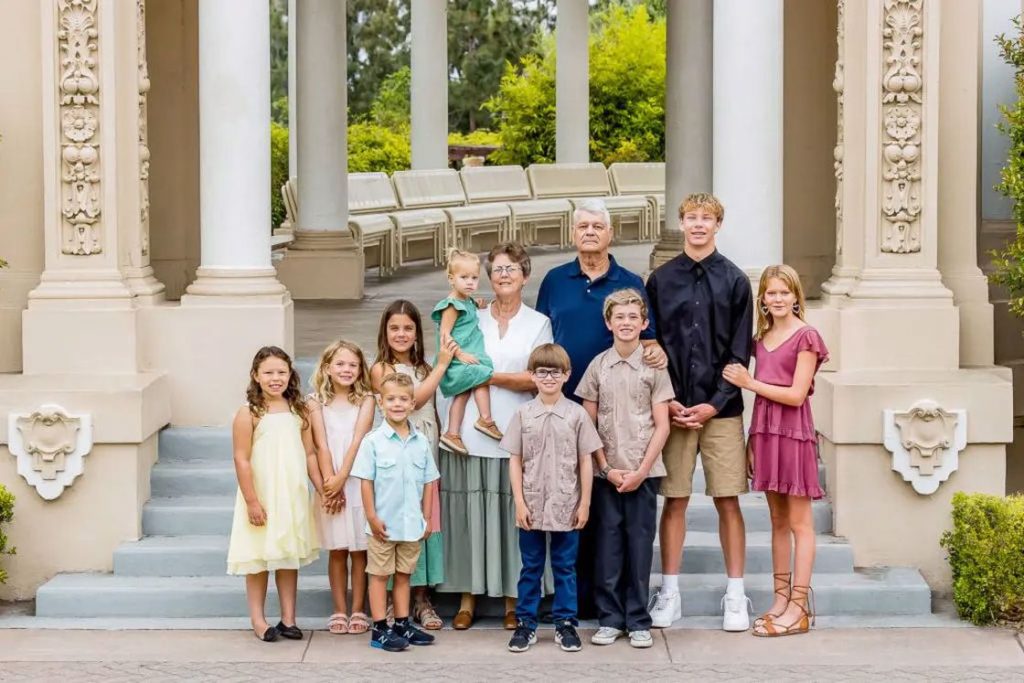 It also helps to be more encouraging because what you say to your kids can impact how they view photoshoots in the future. For example, say something like, "let me see how beautiful your smile is." This is less imposing and more compassionate than "look at the camera and smile."
Have a Positive and Fun Attitude
I've seen how some parents can feel agitated in dealing with their kids before and during a shoot. Your kids will rely on you to help them handle their emotions.
Calm yourself: You may think a stern talking-to before the session will put your children in their best manner. This may only lead to anxious kids who only have forced smiles. Instead of feeling frustrated, relax and enjoy the time with your family.
Have a fun outlook: Kids can absorb the negative emotions of parents, particularly anger and anxiety. This is why you must be mindful of how you react around them. Don't stress about poses, especially since that's my job to guide you.
Focus on the bigger picture: There are many reasons why family photography is important. It's not simply about having flawless Hallmark-like shots. It's also about spending time with your family and reflecting that love in pictures.
Related Questions
What Should You Not Do With Your Kids Before a Photoshoot?
It's best not to try a new hairstyle, experiment with skin products, or have sleepless nights a few days before the shoot. These can make apparent changes in your features, affecting your outfits, mood, and even facial expressions.
What Is the Best Age for a Baby to Join Family Photos?
At least six months old is the ideal age for babies to join family portrait sessions. Babies are more social, able to grasp small items, and may quickly laugh at things at this stage. You may only have professional family portrait pictures taken sometimes, so also consider the milestones during your child's age.
Conclusion
It's natural for parents to feel worried about how children will react and behave during a photoshoot. With careful preparation, your kids will have a beautiful family photography experience. I can't wait for your portrait shoot to be added to our San Diego family portfolio!