Senior Portrait Pricing
Your senior year.
The end of your era. You made it.
Some high school seniors are over it before we even take their photos. I remember the feeling well. I also look back on my cheesy senior photos from 1994 (yep, I'm that old) and realize that it was super important to capture who I was right then. I'm certainly not the same person I was then- and you won't be either.
Who you are now plays such a HUGE part in who you will become in 10, 20 years and beyond. We are all ever-changing, and we are all worth the time it takes to find the clothes, do the hair, and more.
Concerns? I've heard them all. I fix all the blemishes, I remove all distractions, and more. These images will be so important to so many people, so leave those details to me, and let's plan some amazing photos.
Once your session is booked I will send you all of the intro info and will help every step of the way. Hair, clothes, all of it. If it feels overwhelming the only thing that means is that you care, and that's a good thing. Let's get planning!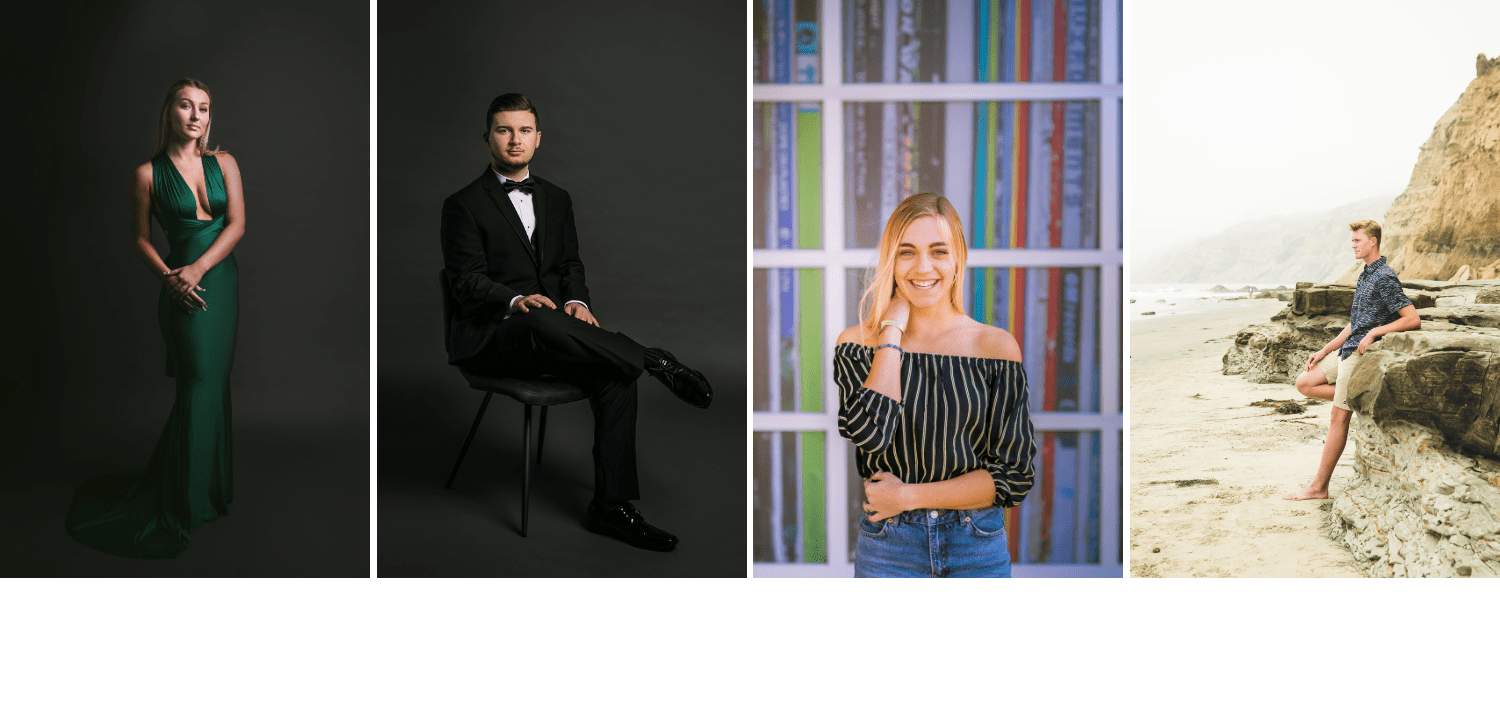 Choose one, choose both. Rather than setting limits with time,
we start with one or two locations.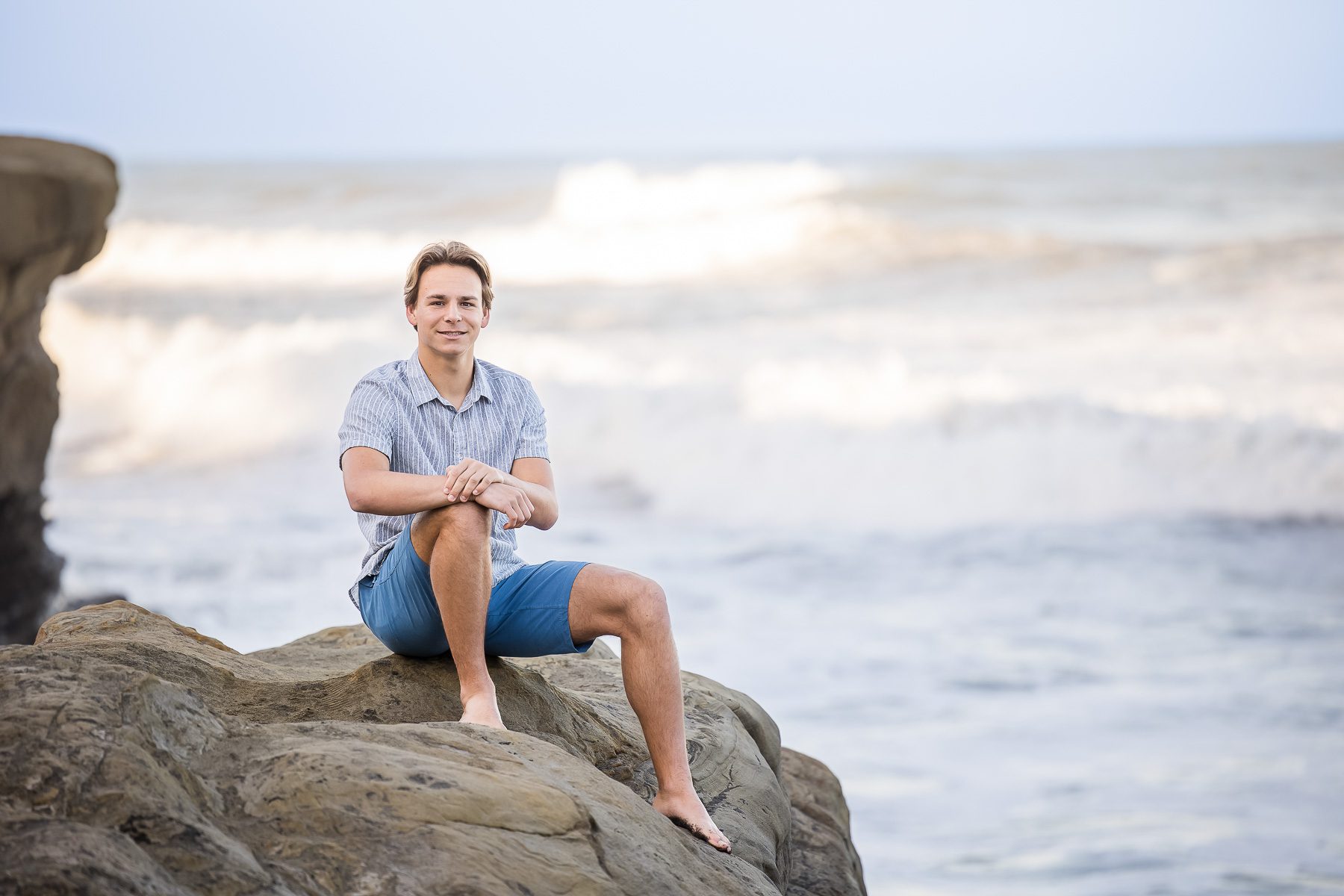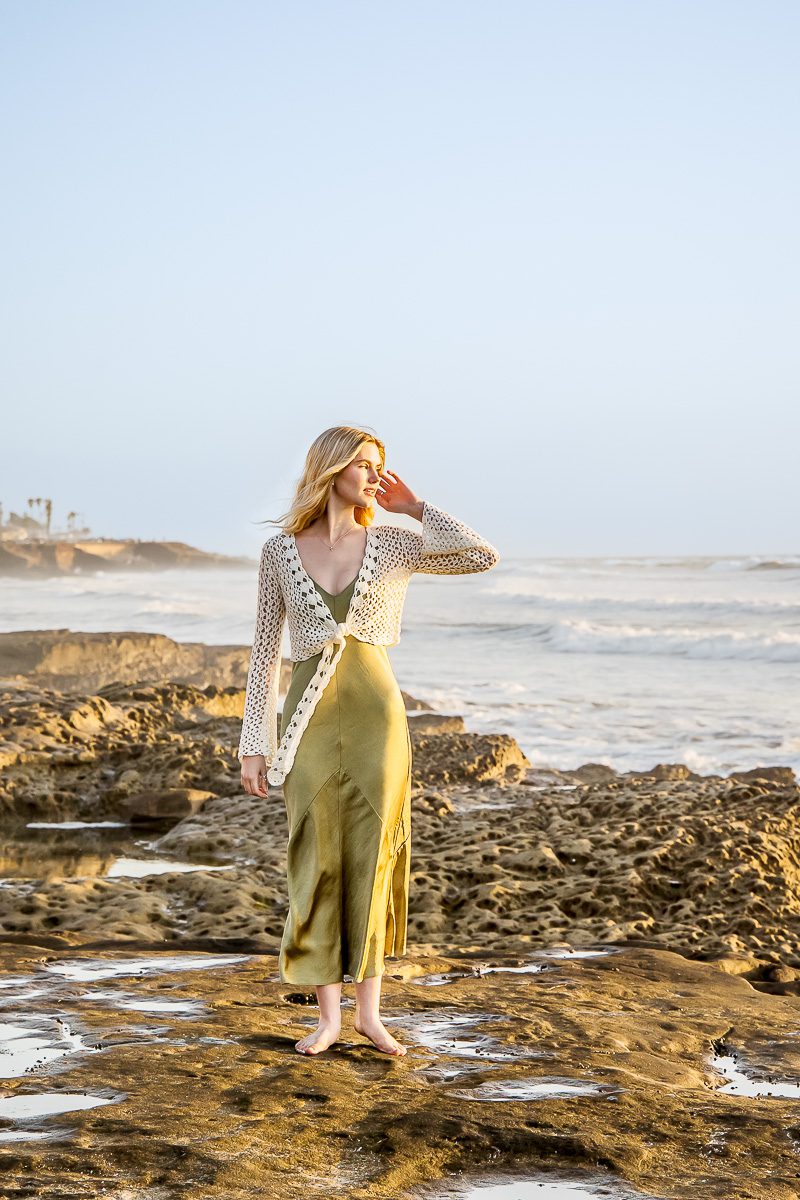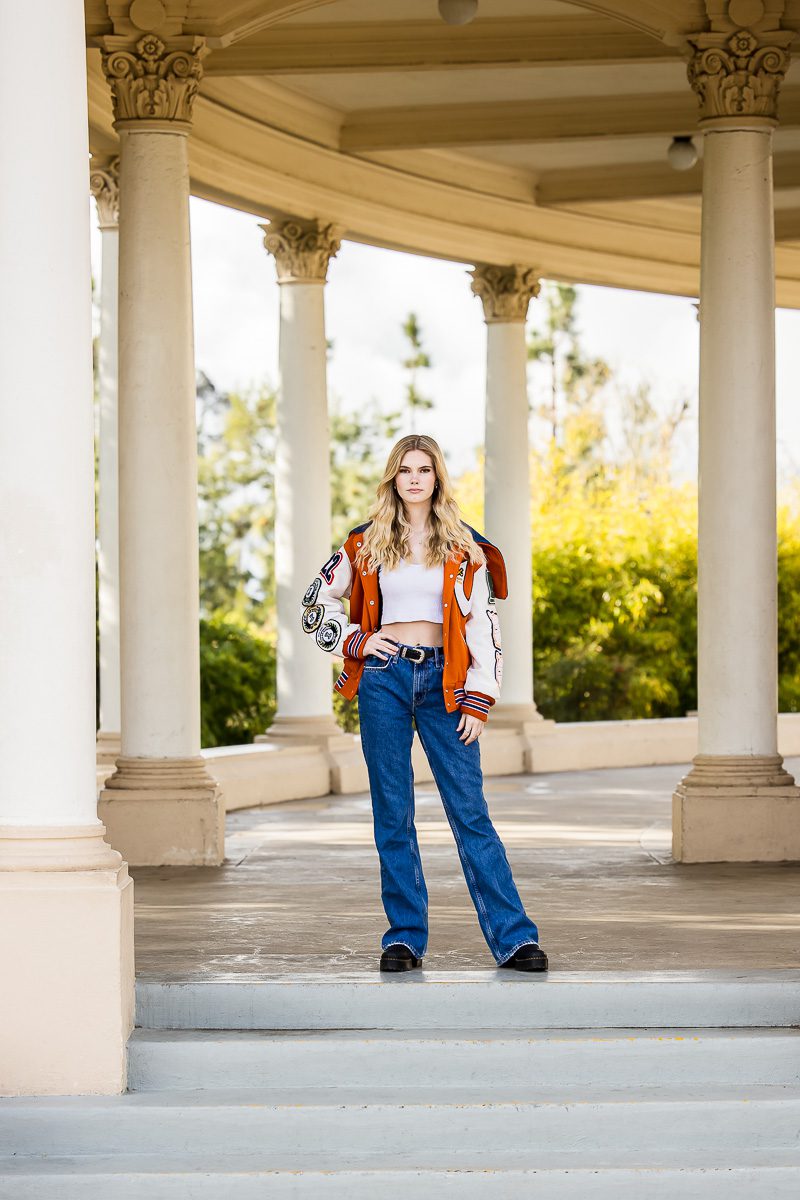 In Studio? Out and about?
Totally up to you. If you have a favorite San Diego spot, let's go there. I'm game for anywhere with color, leading lines or beautiful beaches. If you prefer more privacy, less challenges with the weather, or just like the look of studio images more, then the studio is where we should go.
Two locations gives you variety in your final collection and can highlight different aspects of who your senior is. One location can be the studio, or we can choose two locations that really allow your senior to shine.
Your session fee includes all of your preparatory assistance (I love helping you get ready!), the session itself, and the presentation of your gallery.
Images and products are purchased separately in collections which start at $650.