Do you need help figuring out what size to print your photos, whether it's for decorations or safekeeping? A family portrait can bring your family together, showing the love and joy between family members. Here is a guide on what is a good size for family portraits.
What Is a Good Size for a Family Portrait?
Good sizes for family portraits are 4×6 and 5×7 because these are standard sizes for picture frames and albums. Use 5×7 for small pictures or 8×10 and 11×14 for medium prints on walls. Meanwhile, you can choose 16×20 or 20×30 for large photos above couches or fireplaces.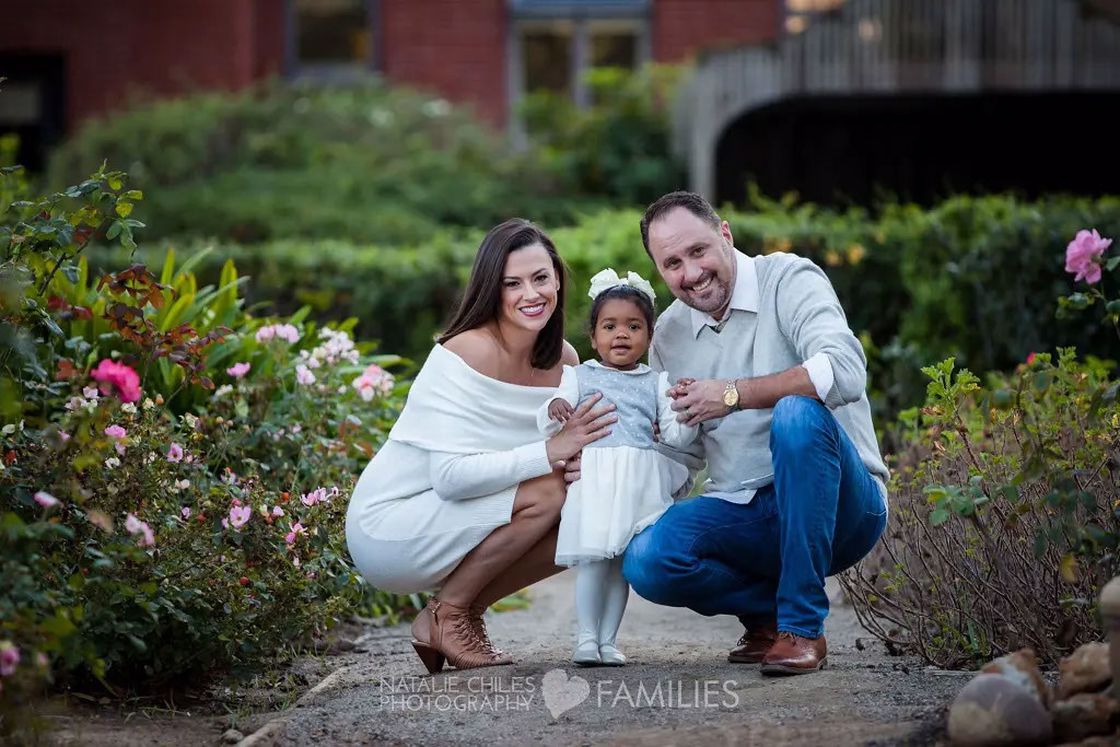 However, you must also consider several factors before settling on a size. Some sizes work best on albums, while others are for hanging on the wall.
Small Portraits
The most popular family portrait sizes are 4×6 and 5×7. These are among the reasons why these are suitable sizes for family pictures.
Ideal for tabletops, which means you can

bring your family photos into your office space.

Convenient for transport and mailing.

If you have limited space at home, you can display these sizes without making the area look cluttered.
4×6
This size is what most photo albums use, so this is a good option if you like collecting albums for your coffee table. A 4×6 family portrait also fits perfectly on standard bookshelves or cabinets.
Consider 4×6 if you like creating scrapbooks with your children. Kids feel special when they see their pictures in an environment where they usually spend time, especially at home. This gives them a sense of belonging that establishes a robust foundation for connecting with future family members or other people.
5×7 
A 5×7 print is a good option if the photo has a person you want to focus on, like a newborn or senior family member. If you like styling your wall with various sizes of prints, you can combine a small 5×7 print with medium and large portraits for a unique perspective.
Moreover, it has a slightly larger format than 4×6 prints, so you can use 5×7 to crop the images for broader frames.
Medium Portraits
An 8×10 and 11×14 are also great sizes for family pictures. These sizes are what you'll commonly see displayed on frames.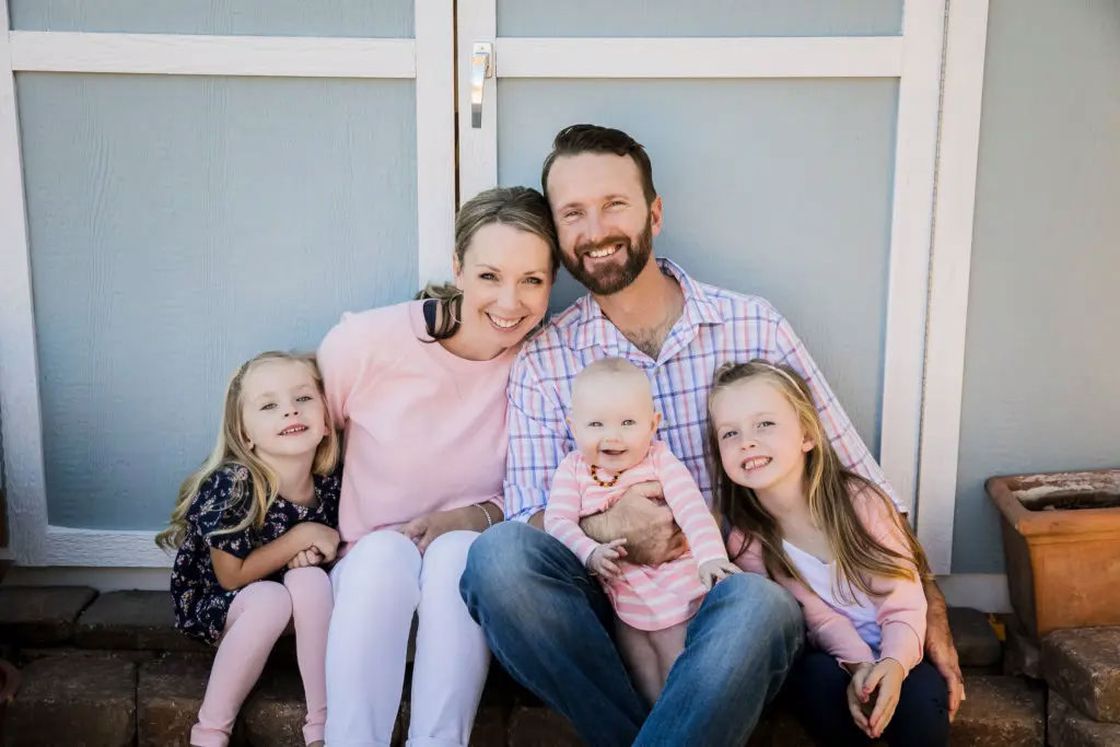 Use a medium size to include some senior portraits in your display.

Choose this size to highlight your clothes and photoshoot setup in the images.
8×10
If you have extra space, consider getting an 8×10 family portrait. This is still considered a tabletop size, so medium-sized photographs are best for two to three subjects.
This makes an 8×10 print a good option for small, growing families, as the size can show details in facial expressions.
11×14
You may have a favorite photoshoot place in San Diego you want to highlight in the photos. You may want to capture one final moment in your house before moving to a new place. An 11×14 is a good size for family portraits where you want to highlight the background.
This is also an ideal size for families with pets or a full-body portrait of a baby.
Large Portraits
Large family portraits in 16×20 and 20×30 are suitable for prints above the couch, staircase, or a larger wall. These sizes can give you lots of room to explore with placement.
Select large portraits if you take family pictures infrequently because you can display these for a long time.

Use this size for transforming images into fine art or creative perspectives.
16×20
If you want family pictures for novelty items, such as calendars or small posters, you can choose a 16×20 print to highlight the image.
You may also consider this size if you have five to six members in the family.
20×30
Opt for a 20×30 family portrait to make it the center of attention. This makes a great centerpiece for living rooms or bedrooms.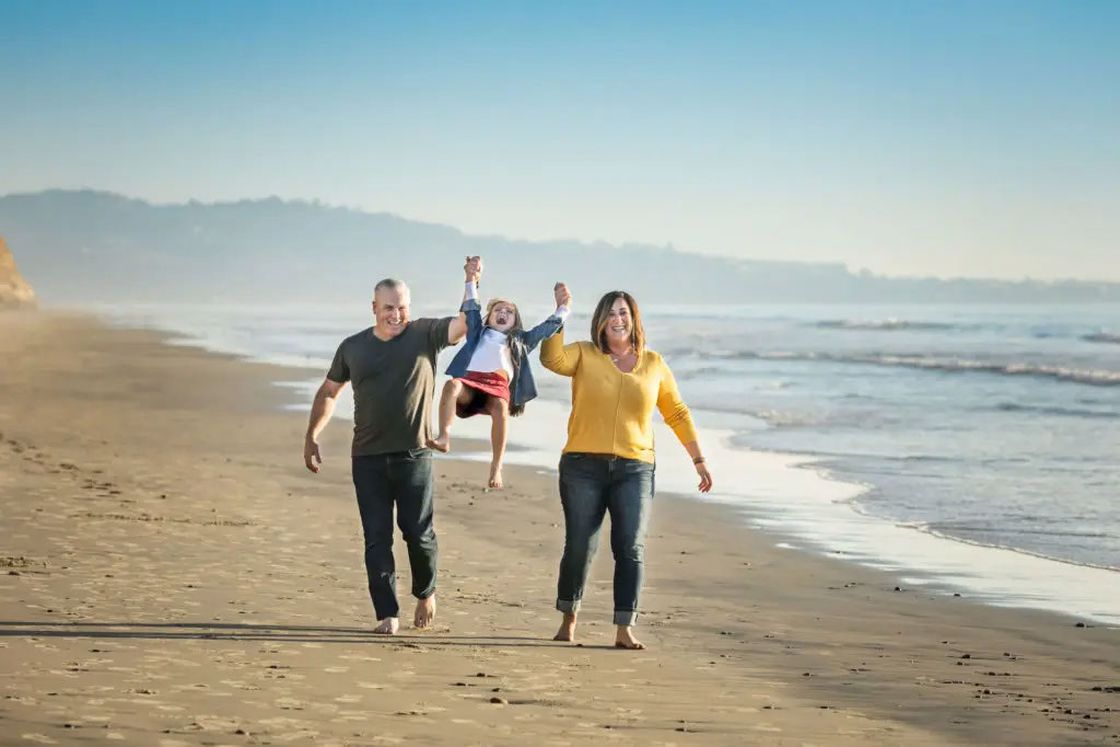 You can also use this size to turn the pictures into wall art or a canvass. A 20×30 print makes a great focal point, with small and medium portraits surrounding it.
How to Pick the Right Size For Family Portraits
Printing family portraits lets you turn special memories into beautiful decorations or mementos. While the correct size can make your images pop, some factors can help you choose the size.
Think where you'll place the portrait

: You should generally work within the parameters of your space. For instance, consider small or medium sizes if you have a confined space. 

Consider the styling

: Do you want to highlight a single photo or a cluster of images? Opt for a large size for a centerpiece. Meanwhile, you can combine various sizes for a collage or cluster of prints.

Check the quality: Some photos may look good once shot through a camera phone, yet they won't look the same in print. This is why it's crucial to have a professional family portrait photographer in San Diego who understands the

importance of pixels in print images

. The more pixels, the sharper the details. You might also want to browse through our San Diego family portrait portfolio so you can have an idea of what to expect.
Related Questions
What Is the Best Material for Photo Prints?
High-quality photo paper is the best material for photo prints. However, if you want to invest in something more sophisticated, canvas, acrylic, and metal are also great materials for printing family portraits in any size.
How Do I Choose a Family Portrait Frame?
Consider the image's colors and sentiments when choosing a frame for family portraits. You should also consider where you'll put the photo and whether it matches the current style or setup. Additionally, remember to get quality frames or albums.
How Much Do Prints Cost?
The cost depends on where you'll get your prints, although I offer collections ranging from $400 to $1000. Each collection includes high-resolution files for printing and online uploading. Each image also comes with a 5×7 print, and you can upgrade pictures to a large wall print.
Conclusion
The good sizes for family portraits include 4×6, 5×7, 8×10, 11×14, 16×20, and 20×30. Consider whether you'll print the images for an album, a frame, or a large canvas. Your photoshoot includes high-and web-res files and prints to complete your family photo session experience.