As you're about to graduate and embark on a new journey, you may be looking for a way to remind yourself of this special moment. If you're still on the fence about whether you should have a dedicated photo shoot, this guide will show you why senior portraits are important.
Why Are Senior Portraits Important?
Professional senior portraits are important because they capture this significant milestone in your life. They can be a reward for yourself and serve as gifts to family and friends. You can be creative and show your personality in themed photoshoots instead of the usual yearbook graduation portraits.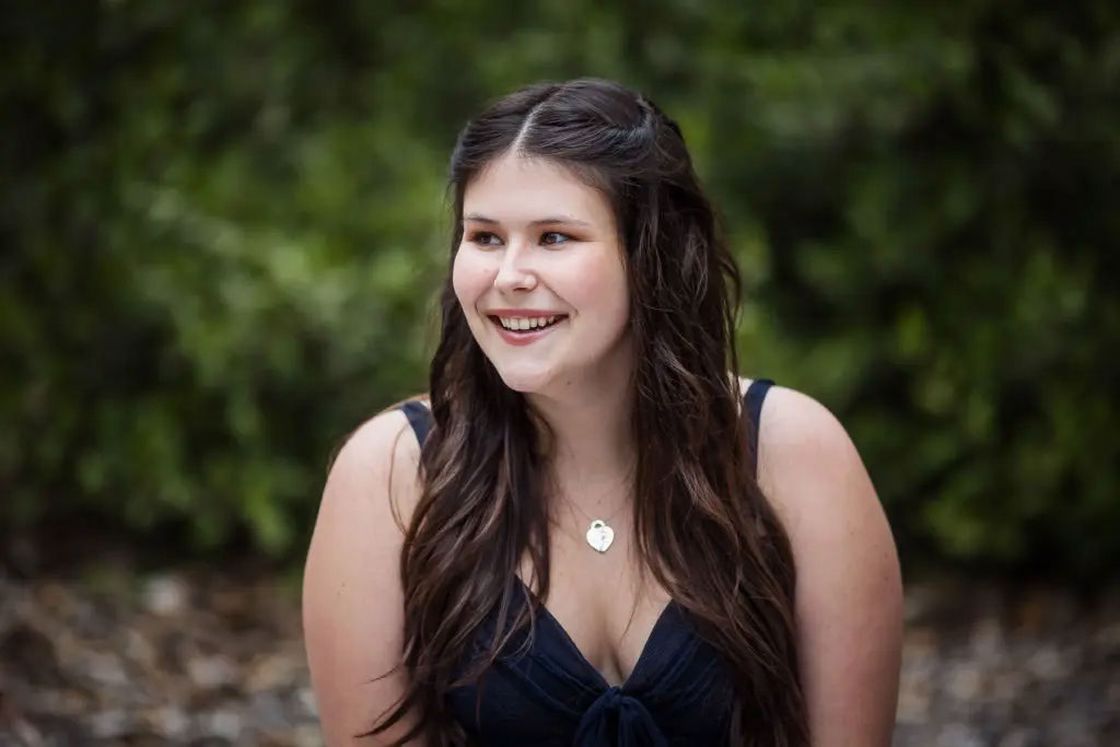 You may easily wait for your school-mandated photos or take photos using your phone. However, a professional senior portrait photographer in San Diego knows the best way to make you shine in each picture.
Capture Your Personality
As you flip through old family albums, you may notice that the senior pictures of your parents or relatives are very formal. They can be the usual dress or shirt and tie style in a photo studio. 
While these remain the norm in most schools, they don't truly capture who you are in your senior year. In contrast, a senior portrait shoot will focus on your personality.
Get creative

: Are you a member of the theater club, school publication, or sports team? You can highlight these activities that made your senior year more colorful and productive. You may include props and wear outfits related to your extra-curricular activities.

Express yourself

: Traditional graduation photos typically have instructed poses and angles. Some may even restrict the way you would like to smile. While I can guide you in posing, you're free to do whatever you like, particularly if you know it represents you best.
Celebrate Your Milestone
Your senior photos signify the end of your teenage years. Likewise, they mark your steps into the world of adulthood.
You will only experience this once, so bask in the glory of this occasion before embracing the future. No one can take away this moment from you, so what better way to celebrate it than to have gorgeous portraits?
Remember School Achievements
Your senior year will fly by fast. Before you know it, you're playing in the finals you've been training for since your freshman year. Perhaps this is your final year as club president. Sometimes, it can be as simple as waiting for the year to end so you can finally start anew in college.
Whatever the reasons, your senior year is a milestone in life. Use this time to celebrate your school achievements as you went through the year with seemingly endless assignments and enduring late-night reviews.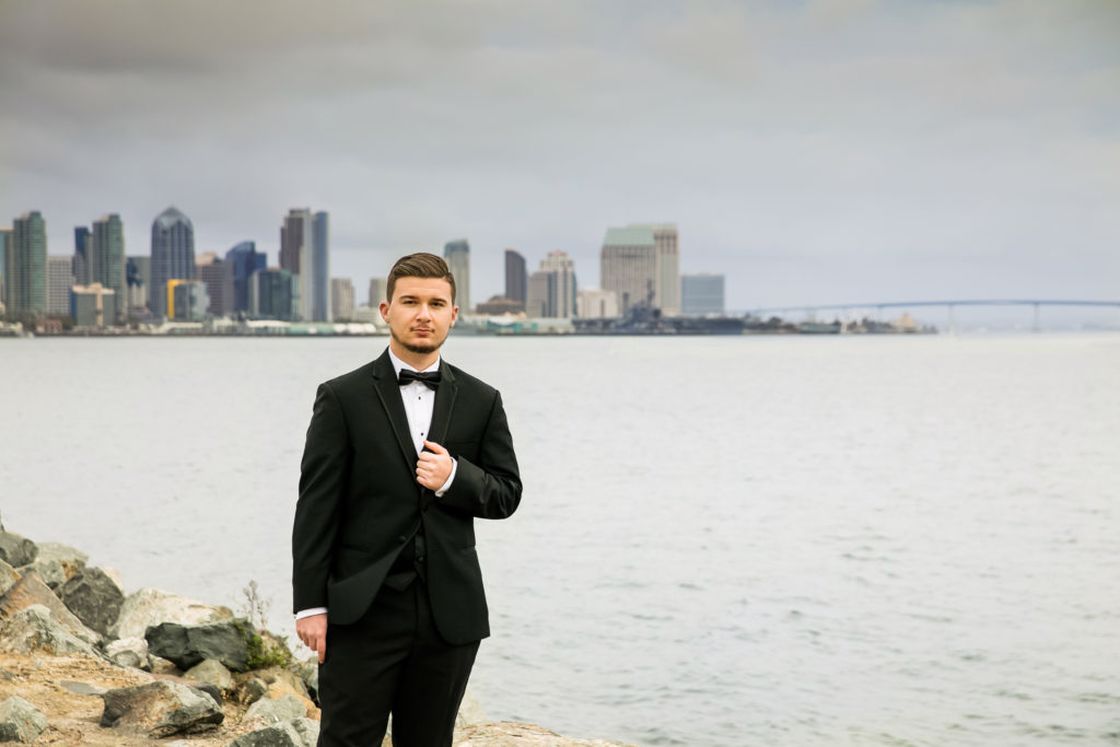 Document This Moment
You'll be surprised how quickly the days will come. Now is the time to celebrate all you've accomplished as a senior high school student. 
Decades from now, you may forget some details about your senior year or graduation. However, your senior pictures can evoke memories or emotions that will help you reminisce about your younger days.
Maybe you had a bumpy year or a smooth-sailing experience. As you walk down memory lane, you'll think about the year that made you laugh, cry, learn new things, and discover what you want to do next.
Prepare Gifts for You and Your Family
Remember how you would visit your grandparents' house and see photos of your relatives in their teenage years? Make your photographs shine on those walls and turn your beautiful portrait into a treasured heirloom.
You can prepare gifts for yourself and your family before the graduation ceremony. You may print your photos or turn them into art decorations for sharing.
Family

: Graduating from your senior year can be a gift to your family, who has supported you emotionally, mentally, and financially through the years. It may be highly significant for your parents, siblings, or other relatives who helped make sure you get the necessary education.

Friends

: Can't wait to exchange small portrait prints with your friends? Senior portraits of your classmates or club members will serve as a remembrance for years to come.

Yourself

: While you may receive graduation gifts from family and friends, you can give yourself an advanced treat with unique senior pictures. Your shots would also make the perfect visuals for your graduation posts online or announcement postcards.
Invest in Professionally Taken Portraits
People love taking selfies, especially through smartphones. As of this writing, there are around 450 million Instagram photos with #selfie as the tag.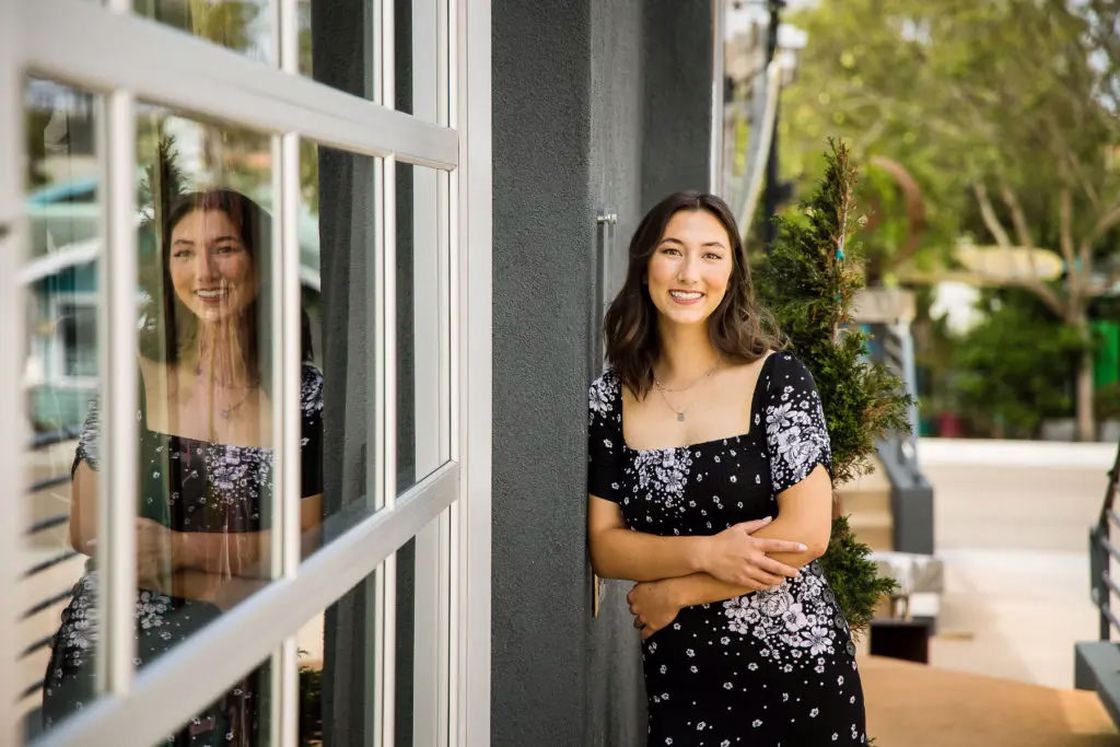 Now, ask yourself: 
Do your selfies look the same or repetitive? 

Do you end up with the same facial expression or angle in every shot?

Do you think you can use the photos for other situations?
A professional senior portrait photographer can make you look your absolute best as you go through various poses and angles. My skill in lighting, framing photos, and artistically retouching images can also make the output more memorable than selfies.
Related Questions
When Should You Take Senior Photos? 
While you can generally take senior photos whenever you want, it's best to consider the fall, spring, or summer of your senior year. Make sure to check your schedule for college applications or school activities. Early morning or late afternoon in San Diego is also perfect for natural lighting.
What Should Senior Portraits Look Like?
Your senior portraits should look the complete opposite of your school's graduation photos. You won't be sitting on a stool wearing your school uniform or toga for your session. Instead, we're going to follow your styling preferences or any other way you want to express yourself.
How Do You Choose a Senior Portrait Photographer?
When choosing a photographer for your senior portrait, consider if the photographer's style suits your preferences in terms of angles, poses, and post-editing. It will also help to determine if the photographer has experience dealing with San Diego's weather and limitations in a location.
Conclusion
Graduating from the senior year is a crucial moment in life, which is why it's vital you have photos to document it. You deserve high-caliber pictures that capture this moment. I'm excited to help you plan for your senior portrait photography experience in San Diego.