As you count the days until your little one arrives, you may find ways to document this precious moment. Every mother's pregnancy journey is different, making a professional maternity shoot more valuable for years to come. For this reason, I'm going to explain why maternity photos are so important.
Why Are Maternity Portraits Important?
Maternity portraits are important because they allow your child to see how they entered the world and how excited you were to meet them. Pregnancy photos are also valuable because they help you celebrate this journey, appreciate your body, and have something to reminisce about in the future.
Your pregnancy will be a brief moment in time against the several years ahead of your growing family. Do you still feel hesitant about having a maternity photoshoot? These are reasons that will convince you why it's crucial to have maternity pictures.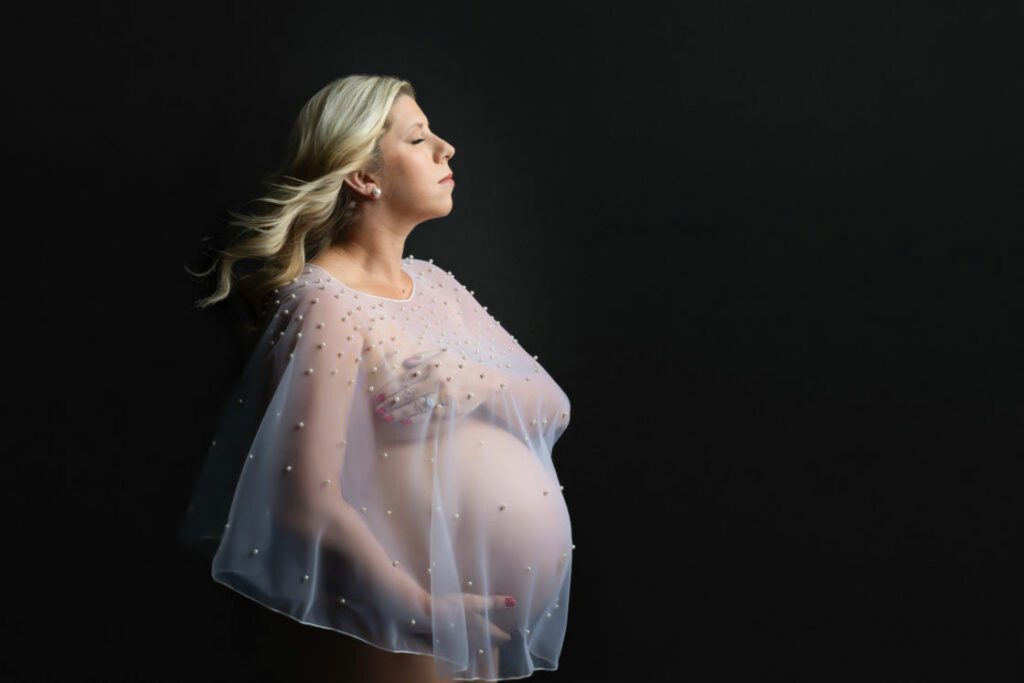 Celebrate Your Motherhood Journey and Growing Family
Whether this is your first, second, or last pregnancy, it's important to have maternity portraits to celebrate your motherhood and the miracle of life. Each pregnancy will be different, with its own sets of joys and challenges.
As you transition into a new phase of your life as a mother, your photos will remind you of the time you've prepared so much to welcome your baby into the world. The anticipation and love you poured into the pregnancy will stick in your memory.
When you see the pictures again in the future, you'll remember stories about this time of your life that you can share with your child.
Appreciate How Beautiful You Are
Over the weeks, have you encountered people saying you're glowing or pregnancy suits you? However, some women feel miserable and undesirable because of body changes during pregnancy. Others may think they must avoid taking photos of themselves of the ever-growing tummy.
I can't tell you how many mothers come into their sessions surprised to see their shots once they disregard what others think. When you focus on yourself and the growing bundle of joy in your belly, you'll see how this moment will make you even more beautiful.
As a professional maternity portrait photographer, I'll guide you in making flattering poses and comfortable positions. This way, you can improve your confidence as you tap your inner glow.
Pamper Yourself and Glam Up
You may be busy reading pregnancy books or preparing your baby's nursery. When was the last time you pampered yourself and did something to glam up?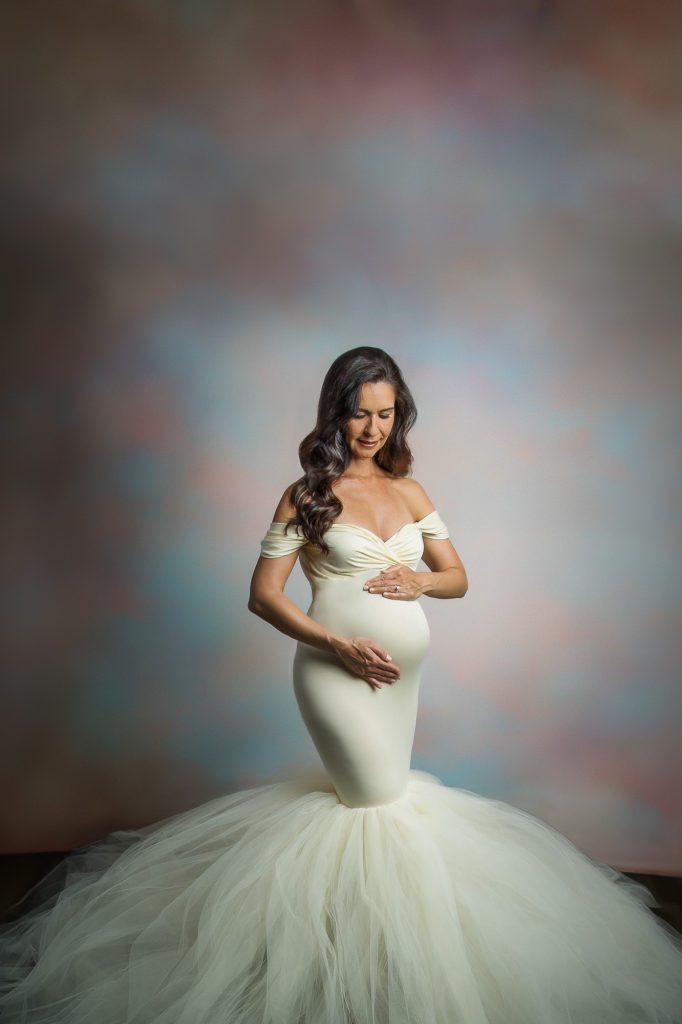 A study shows that 39% of parents feel guilty when spending time on self-care. When you book a maternity photo shoot, you can spend some "me time" in my studio.
Try on a new makeup or hairstyle: Mark this extraordinary journey with a new haircut or makeup style. I've seen the faces of mothers-to-be lighten up once they relax on the makeup chair and have themselves glammed up.
Shop for new outfits: This is the perfect time to change from your daily maternity wardrobe to something you want to try. I also have a growing collection of gowns and accessories that you can use for your session.
Bond With Your Family and Share the Joy With Friends
Pregnancy can change the dynamics between couples and even with their children. This is why relationship stress during pregnancy is pretty common. Having a baby is a life-changing moment, and now's the time more than ever to strengthen your connection.
Celebrate the milestone together: You may not take family photos often, so having a maternity shoot is the perfect time to bond with your partner and kids. You'll also see how excited your family is when they pose with you in some shots. You can even have pets join you!
Brainstorm ideas together: Do you like preparing outfits? Perhaps your partner can think of a photoshoot theme? Then your other family members or kids can help create personalized props.
Create a baby book: Let your kids have something to look back at as they grow. With quality photos, your child's baby book pictures will last for years.
Lastly, you can share your maternity portraits with family and friends as everyone waits for your baby's arrival. The pictures can create a sense of community as your loved ones show their support for you.
Immortalize the Moment
From the moment you get confirmation about being pregnant, you may be dreaming about the day you'll get to hold your baby. However, pregnancy typically lasts about 40 weeks, and a lot will change over time. Your maternity portraits will serve as tangible records of the physical and emotional changes.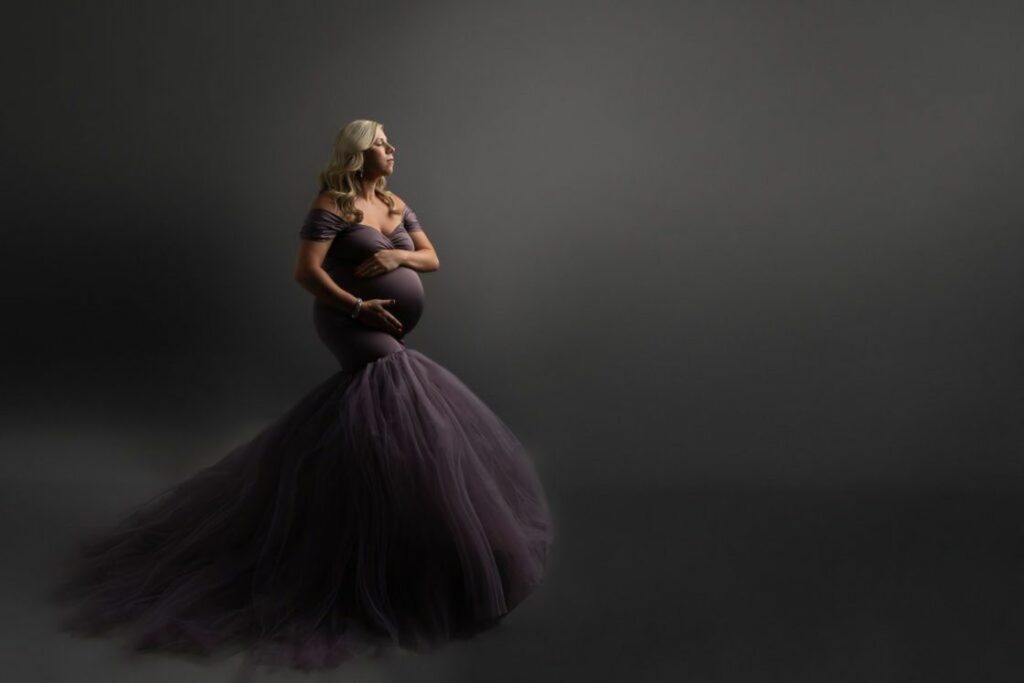 While this may feel long and dragging, especially when you encounter sleepless nights and backaches, there's also something magical about the moment. A photoshoot dedicated to you slows down time as I put the spotlight on you and your baby.
After giving birth, you'll find yourself going down memory lane, missing those kicks on your belly or the feeling of your partner holding your tummy every now and then. For such reasons, it's essential that you capture these joyful moments because your pregnancy will fly faster than you expected.
Related Questions
How Should I Display My Maternity Pictures?
You can display your maternity photos using prints, albums, or custom wall art. My maternity photo sessions allow you to choose collections of your images.
When Should I Do a Maternity Photography Session?
I generally recommend my clients schedule a maternity photo session between 28 to 34 weeks of pregnancy. This is the perfect time to show off your belly while still being comfortable moving around.
How to Prepare for My Pregnancy Photo Session?
To prepare for a maternity photo session, you can create a vision board for your outfit ideas, theme, and pegs for posing. As your photographer, I'll also share some guidelines on what you'll do weeks and days before the shoot.
Conclusion
Maternity photos are important because they serve as special reminders of your motherhood and the time you welcome a new baby into your life. If you're still looking for a San Diego portrait photographer specializing in maternity and family photography, let's connect as we create impactful imagery for your pregnancy.