Most families wonder how long family photoshoots normally last. Time and availability often influence a family's decision to book photoshoots. For this guide, you're going to learn how long family portrait sessions in San Diego take, along with the factors that may influence your time.
How Long Do San Diego Family Portrait Sessions Take?
Most family portrait sessions normally take around 45 minutes to one hour. However, my sessions aren't timed since I usually set a start time based on lighting and location, and I determine how long it will take as we go along.
This is enough time to cover one location and shoot a variety of angles and poses. You may also request two locations, especially if you want to spend more time for hesitant/shy children, or more photos. As a parent, I also understand that family dynamics differ, so it's important that you consider things that may affect your photoshoot time.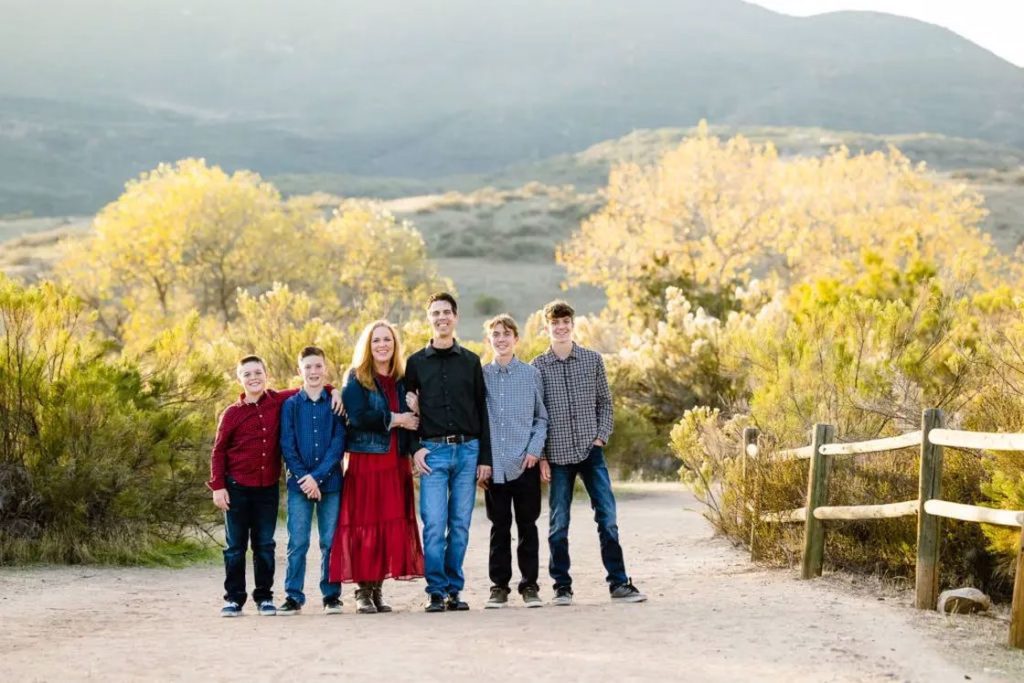 How Long Should a Family Portrait Session Be?
Most photographers in San Diego shoot family portraits for around 30 to 90 minutes. The longest can be two hours, especially for studio shoots. However, this may depend on the photoshoot package you choose.
In-The-Box Session
In-the-box family pictures let you have different poses and angles in a composite photo. Some shots can focus on you and your partner, while others highlight your kids. This session can last two hours since each shot requires you to be inside the box.
Extended Family Session
If you have a large family and you have lots of ideas you want to use, an extended family session is an amazing gift for everyone involved. Extended family sessions are a custom quote depending on many factors- be sure to reach out for details!
What Influences Family Portrait Shoot Hours?
Family photoshoots may last around 45 to 60 minutes. However, there are certain factors that can either speed up or extend the family photo session process and hours.
Number of Family Members
The number of people in your family can also affect how long your portrait session can last. For instance, some families have lots of kids roaming around or waiting for extended family members to arrive.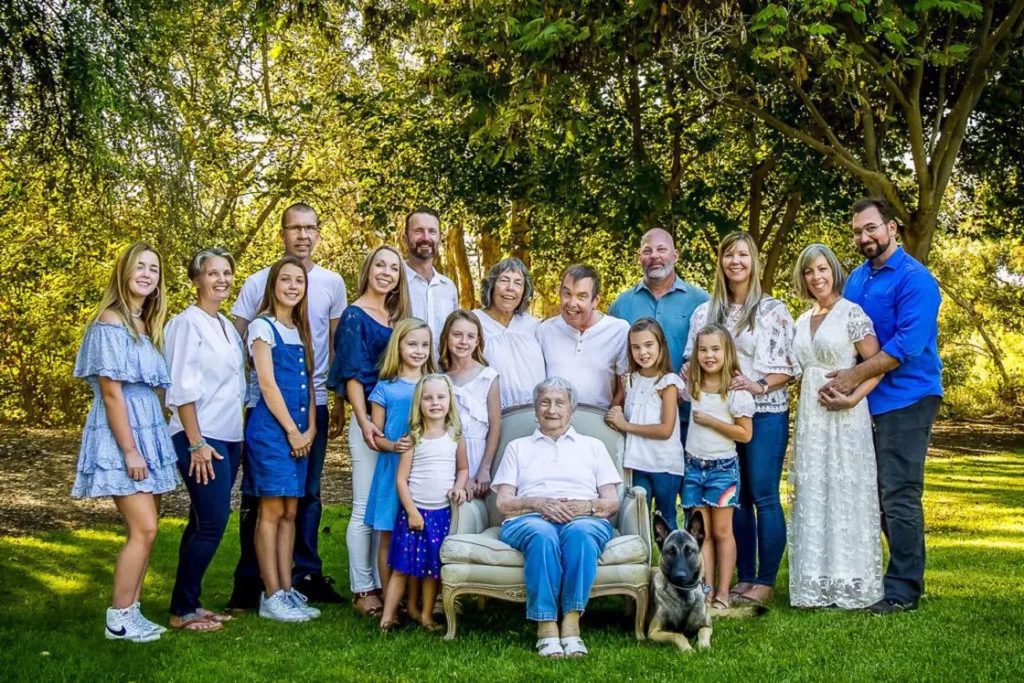 You also need to consider the time if you want to include solo shots for each family member.
Location
Some photoshoot locations in San Diego only require a little walking, with great spots scattered in every corner. On the other hand, other places may need you to walk around longer.
There are places that also have limitations for professional photoshoots. The location may also influence the theme, weather, and lighting.
Theme: Some themes are simple, while others can be quite complex. If you have props or complicated outfits for your family photo session, it may also require much more time to prepare and shoot. There are concepts that may need pictures to tell a particular story, so you must allocate enough time to fulfill this idea.
Weather: Summer in San Diego typically has warm and clear days, whereas winter months can have cool and partly cloudy days. The general climate in San Diego can influence how long you can stay outdoors, especially for children who may easily get irritated by the heat.
Lighting: Early morning and late afternoon are the perfect times for catching the golden hour. These are only short periods of the day, which is why you can still use the glowing sky as the background even if you only have a 45-minute portrait session.
Attention Span and Mood of Kids
Kids may have varying attention spans on a given task. For instance, a two-year-old's attention span may last four minutes or less, whereas a 10-year-old kid can have at least 20 minutes.
Some kids don't want to face cameras, while others prefer to play regardless of the photoshoot location. This is why a 45-minute portrait session is a good starting point, particularly for families with small kids.
As a parent and photographer, I know the importance of seeing your kids enjoy themselves and not feel cranky about a family activity. It's crucial that we highlight this genuineness in your family photos. If you need more time for breaks, you can choose a minimum of 60 minutes.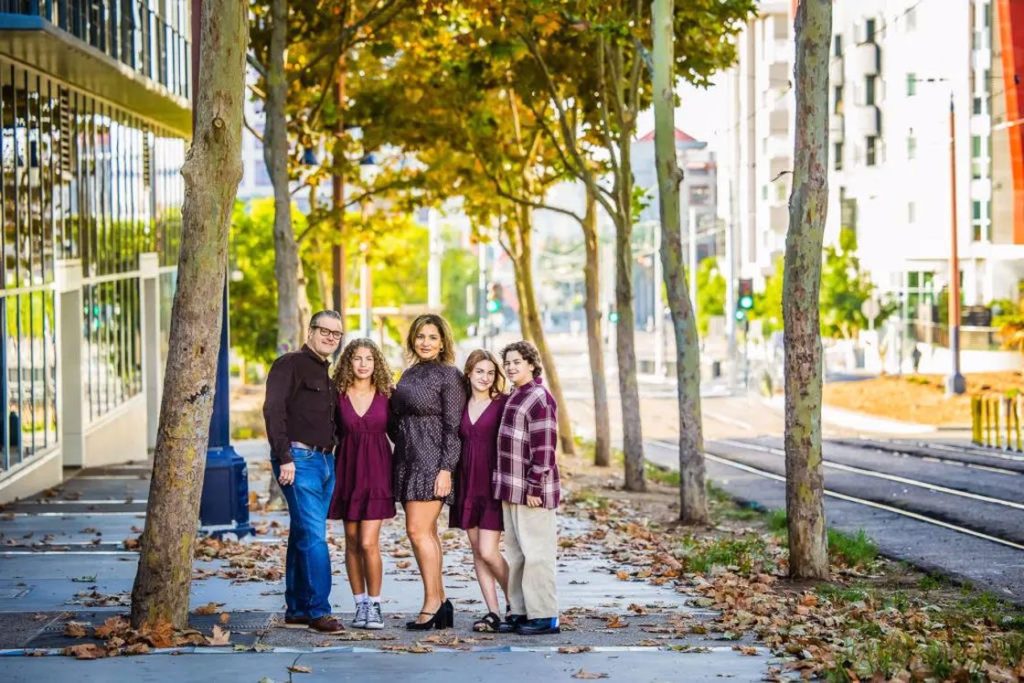 Your Photographer's Experience
I've been photographing families in San Diego since 2013. Over the years, I've developed an efficient process that allows me to maximize even a 45-minute portrait session.
From setting you up, coaching you in posing, and helping kids ease into the environment, we can do everything in under 60 minutes.
Related Questions
How Many Images Do You Get From Family Photoshoots?
After your session, you will choose a collection of 12, 25 or all images in your gallery. Each collection includes a print credit. Your print credit can be applied to tangible products such as prints, wall art, albums and more.
How Long Does It Take To Edit Family Portraits?
Initial edits are done on your session images and are considered a "rough draft." From there you will choose your collection, and I will fully retouch your final images. I typically have your first gallery ready within two weeks, and your final images are ready about two weeks after you purchase your collection.
How Often Should You Change Family Pictures?
It's best to schedule and take family pictures at least once a year. An annual family photoshoot is an excellent opportunity to capture milestones and fleeting moments you'll treasure for a lifetime.
Conclusion
Your family portrait session in San Diego will only take 45 to 60 minutes, yet the pictures can withstand time. Even though there's an average time, we can also work on extending your hours for your family portrait shoot.