Living in SoCal has so many perks… it's a bit ridiculous.  I've lived here for 10 years now (wowzers) and there are still days when I say to myself, "Holy Cow.  I live in California.  Southern California, no less."
When we moved into our house, which is also the house my husband grew up in, I was sort of non-plussed about having a lemon tree right outside our kitchen.  It's cute and everything, but I didn't really let it register.  Can I tell you something?
 It's awesome.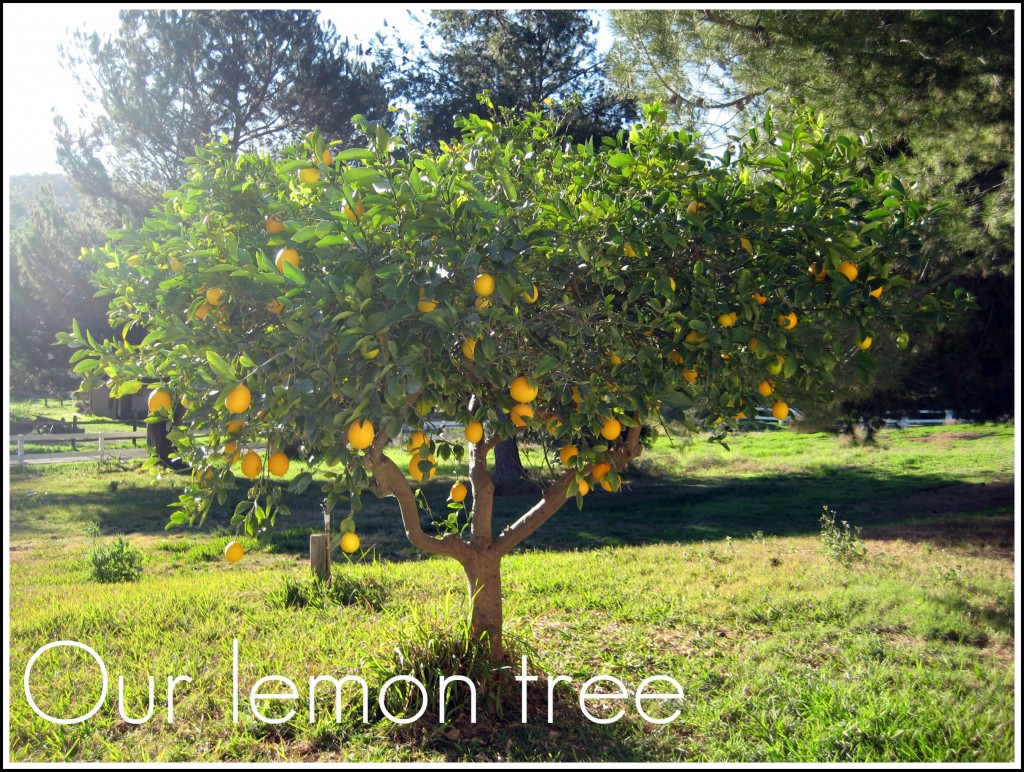 Need one lemon for a recipe?  Done.
Have a four-year-old who loves lemonade?  And a two-year-old?  Done.
Want to add some zest to something?  Done.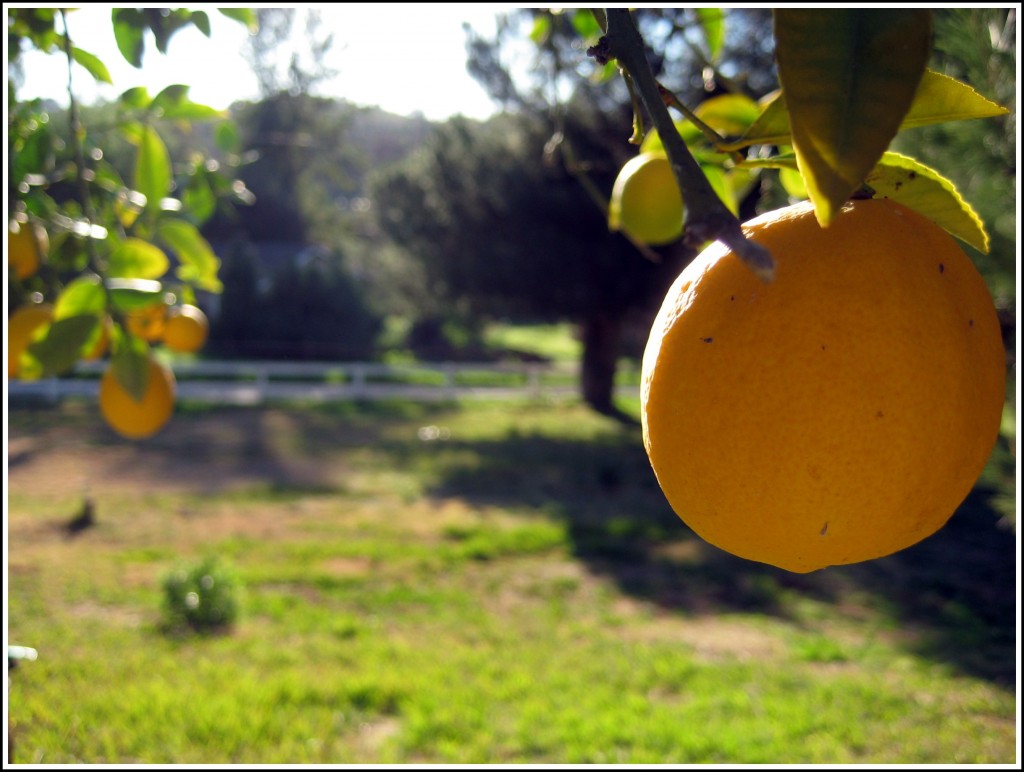 Our lemon tree is a Meyer lemon tree.  Apparently they are milder in flavor and are more closely related to the orange.  Hmmm.  The lemonade we make with them is definitely not too tart- it's very smooth, but still lemon-y if that makes sense.
All I know is they are delish, and I love them.
They also make great last-minute gifts.
Do you have any simple pleasures where you live?  It's the little things.  Or in this case, the rather big things that produce the little things…