This post is going to make me look like a Mod Podge addict, which I very well may be.  But in actuality, I did these projects randomly over the last six months, and I'm slopping them all together into one post because they all work in relatively the same way.  I love how a little bit of fun paper can add a pop of color and make things so much nicer to look at.
Project #1:  Bathroom stool
Anna uses this stool from Target to make it easier to sit on the potty (I just tried to find it on their website and the only color that shows is blue, and it's out of stock- sorry!).  The only thing I didn't like about it was that it was all-white, and it got dirty from her little feet so easily.  So, I just traced the top on some 12×12 scrapbook paper that I liked, and found a complimentary page in another pattern for the sides, and presto:  new look.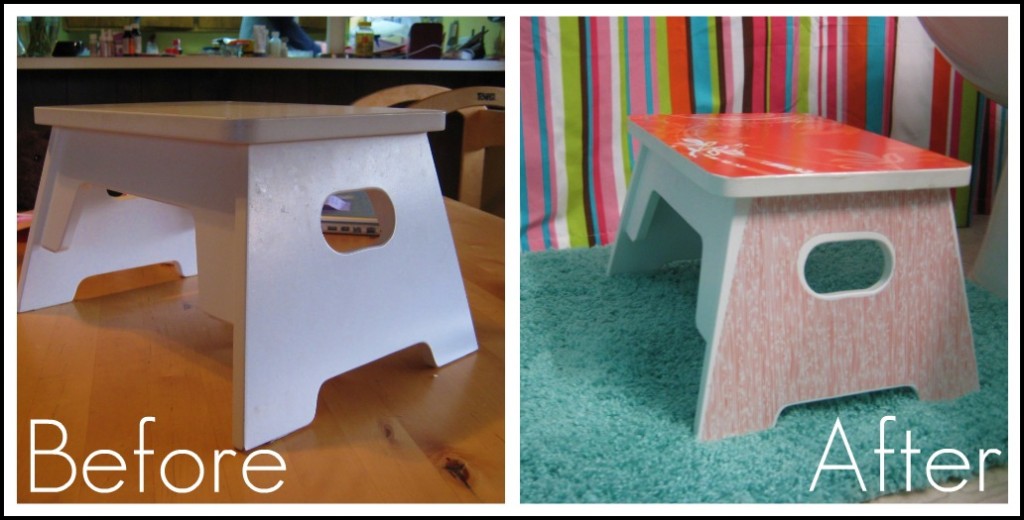 Project #2:  Ikea Stool
Similarly, we use this step stool from Ikea often and all over the house- in the kitchen, in the laundry room.  It actually now sits in the front hallway most often, but since I've Mod Podged it I don't feel so bad because it's kind of cute now.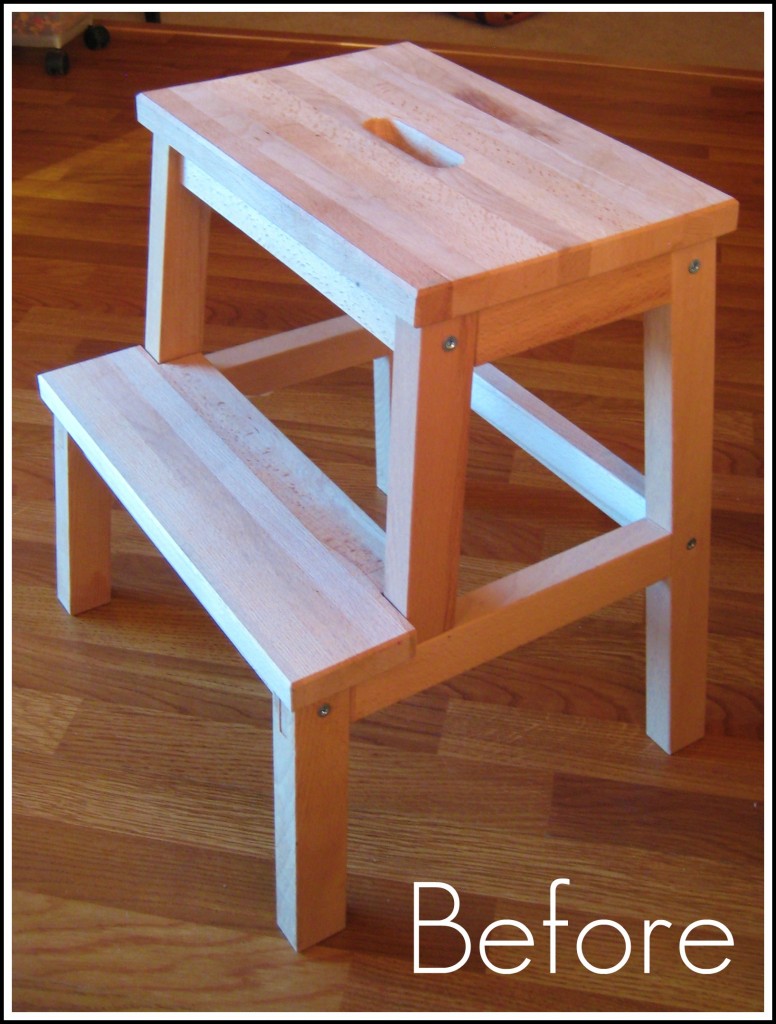 Project #3:  Tubs in the Laundry Room
Lastly, you may have seen my post, Operation Organization, where I Mod Podged a bunch of tubs to help organize our hall closet.  We still plan on adding more tubs to that closet, but in the meantime, our laundry room was out of control.  I'm sorry to say I don't have a "before" picture, but the two shelves over our washer & dryer were just covered with all of our dangerous chemicals, cleaners and such.  It's the only place in the house I'm okay with having heavy chemicals because the kids can't reach anything up there. So I headed to Ikea to get more of the big tubs and set this up.  It's helped so much- we can grab what we want easily and it forces us to limit what goes up there.  There are a few things in the middle that are too big for the tubs, but that's okay.   Still looks a LOT better.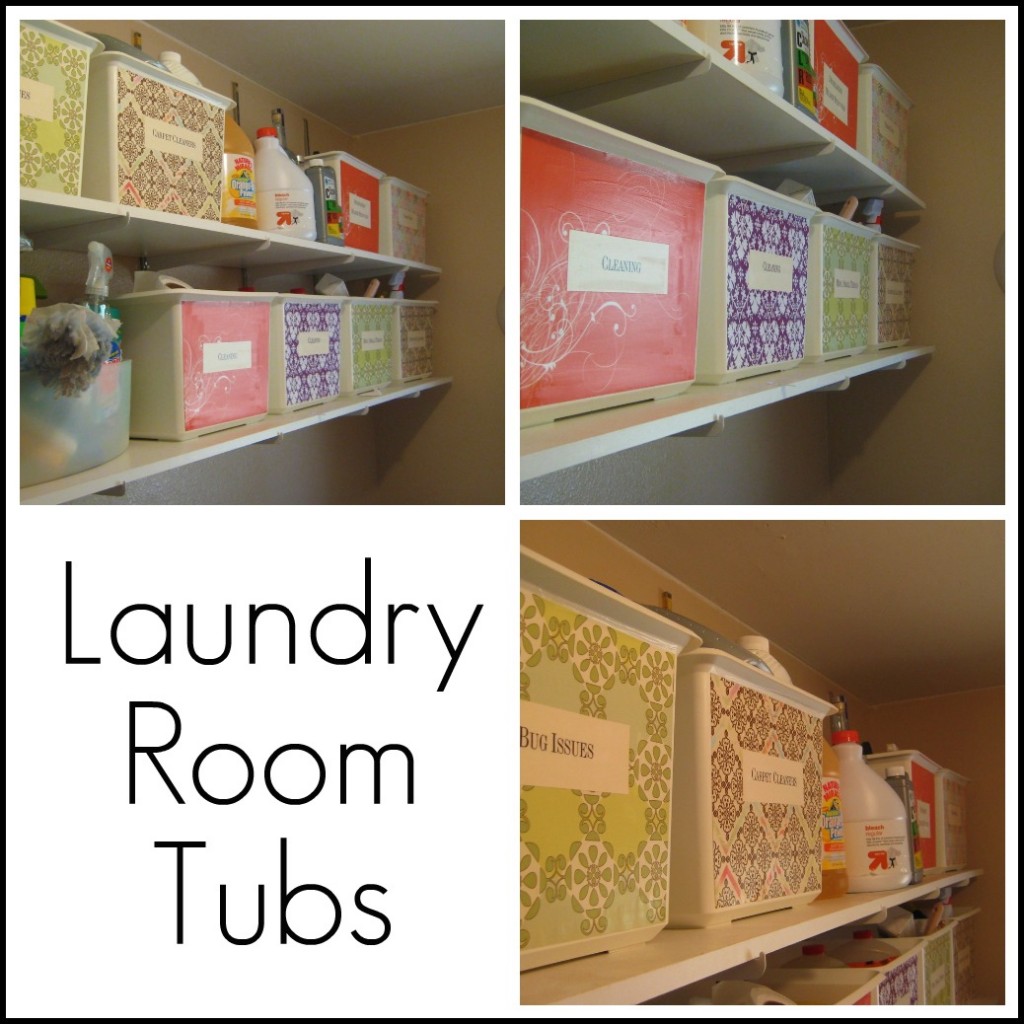 The process for all of these was the same:  layer on Mod Podge.  Add paper.  Let dry.  Mod Podge the top.  Let dry.  Done!  I did use a brayer for both of the stools- I love the brayer!  If you have questions about any of these shoot me an email!  Also, I have noticed that the tubs in the laundry room are rippling a little bit- I imagine because it's rather humid in our laundry room when the washer & dryer are going, but it's not horrible.
I'm linking up to Today's Creative Blog!
I'm so happy that Briana from Sweat Peas and Bumble Bees also asked me to link up to her party, What I Made Wednesday.  Thanks, Briana!
Lastly, I'm linking up to Fingerprints on the Fridge's "Feature Yourself Friday"!