Free printable alert!!!
This has been on my mind lately.  And I like it.  It's good.  See, I'm lucky.  And so are you.  Did ya know?
I'll be having a crazy moment with my three impossibly cute kids.  Usually this means at least 2 are crying and one is whining, or a combination similar to that.  Maybe we're in the car and they don't like the songs we're listening to.  Or maybe they don't want to run one more errand.  Perhaps I won't let them have a lollipop in the car (the horror).
Whatever the case, I will be tempted to lose my temper, or snip at them in some way.  Sometimes I do- don't we all?  I hate it when I let myself, because then it's all about me.  But I'm human.  Lately, though, I've tried as much as possible, to instead remember how stinkin' lucky I am.
I get to do exactly what I want, which is to be with my kids every day.  I get to love them, care for them, and let them be little for a while.  I also have the blessings of a home that I have grown to love, a family who loves me, a husband who cares for me immeasurably, a sweet dog, clothes to wear, food to eat…  you catch my drift.  I'm lucky.  Compared to the lives of so many others …. I'm really, REALLY lucky.
It's easy to get wrapped up in the mundane, the routine of our lives.  I fiddled around and came up with this printable to help me remember that, even if I really do hate mopping the floor (with a passion), I'm damn lucky that I have a floor to mop.
Maybe you're lucky because you have a job you love, or an amazing partner.  Maybe you're lucky because you follow your passion or know that someday you WILL follow your passion.  Maybe you have your health.  Maybe you went through something crazy-difficult, and now it's in the past and you're okay.  If so, you're lucky.
I did a black and white, plus three colors. With St. Patrick's Day coming up, maybe you'd like the green?  And, if you leave me a comment, I will add more colors if you don't think you'd use one of these.  I'll limit that to five, just to save my sanity a bit.  I'm sort of at a loss for color right now, so I'd love suggestions.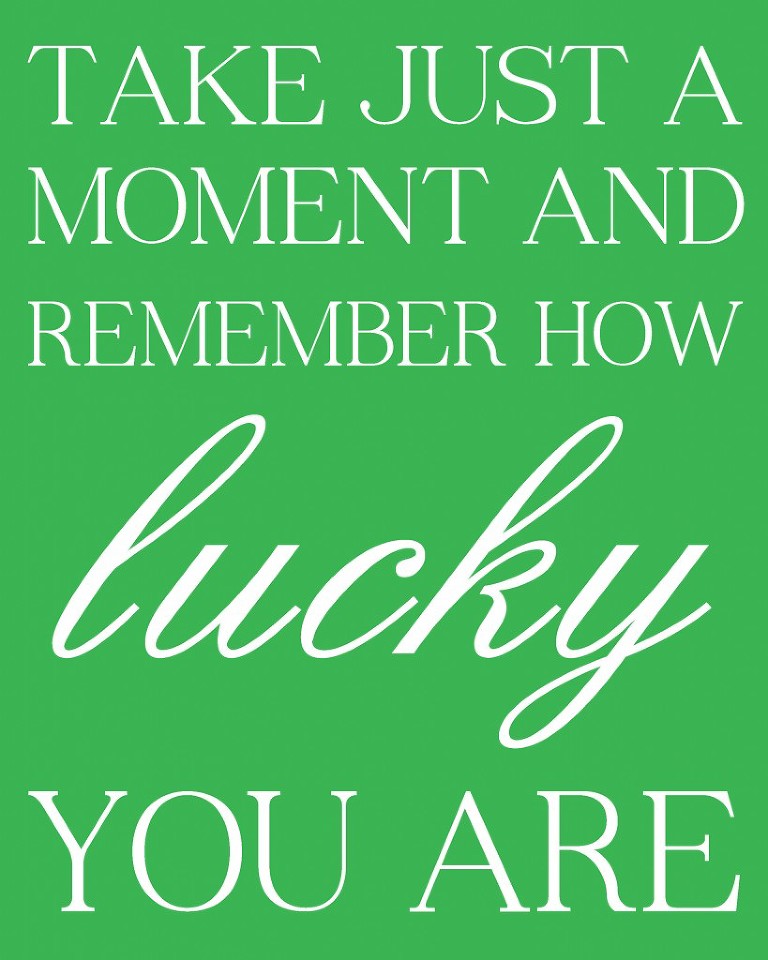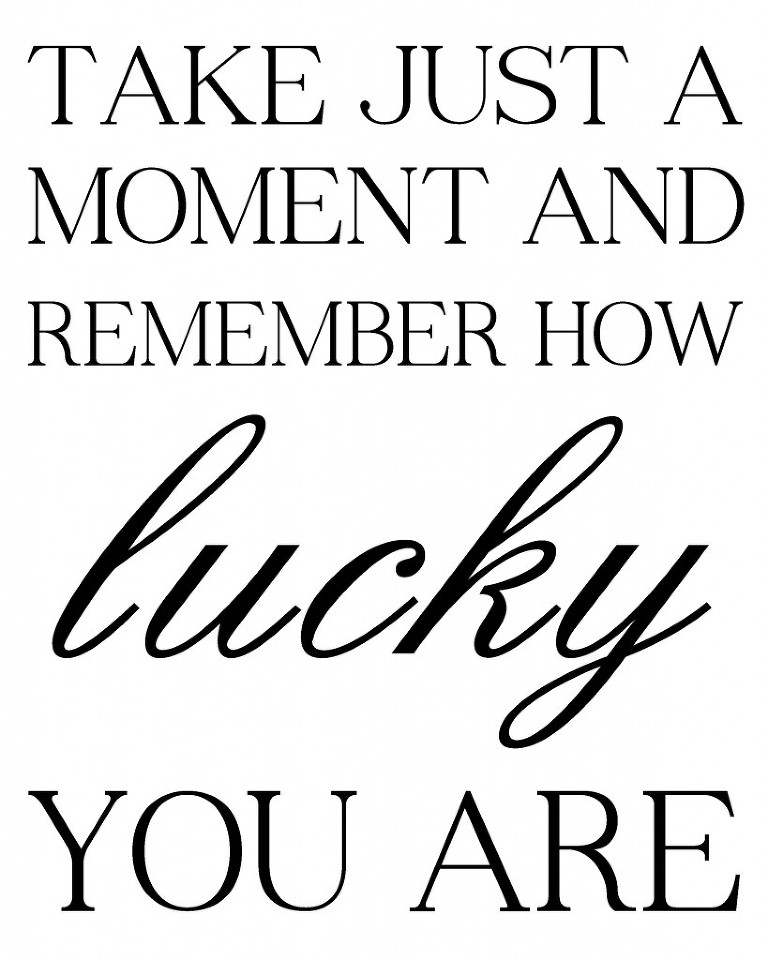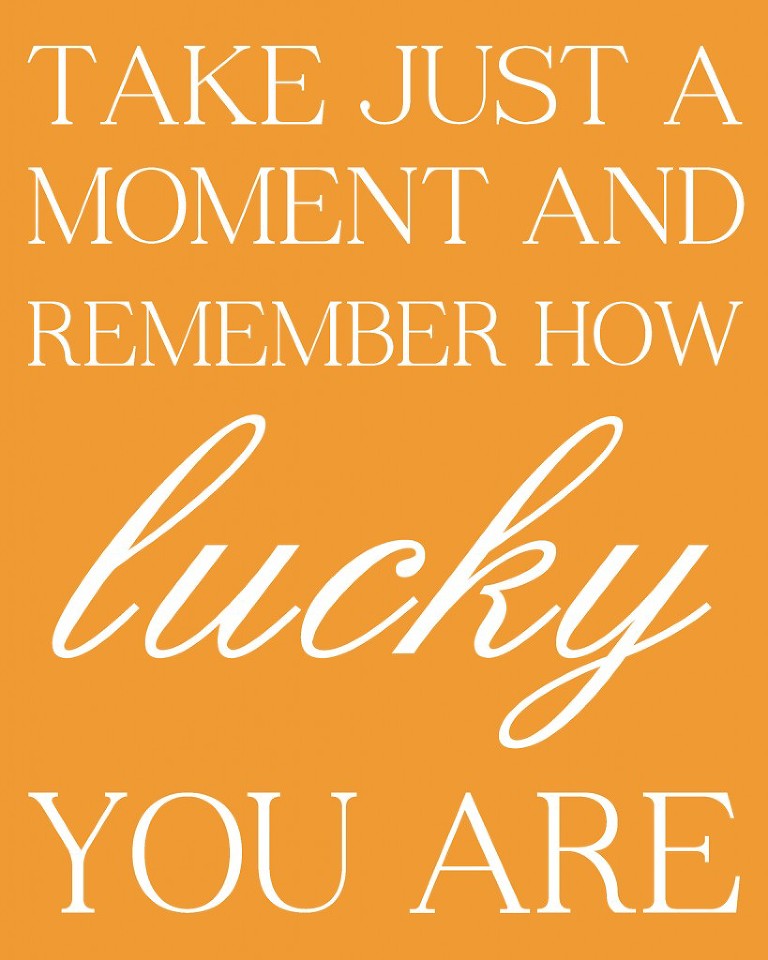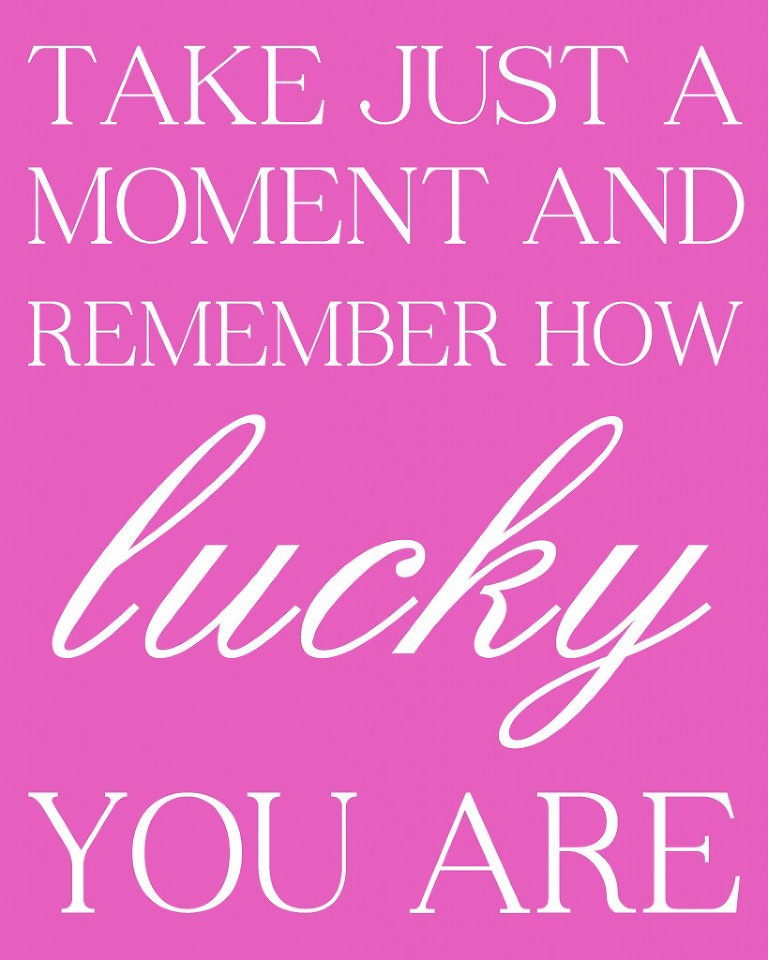 I'd love to hear what you feel lucky for or about.  It's neat to hear positive things about other peoples' lives, too.  Do tell!